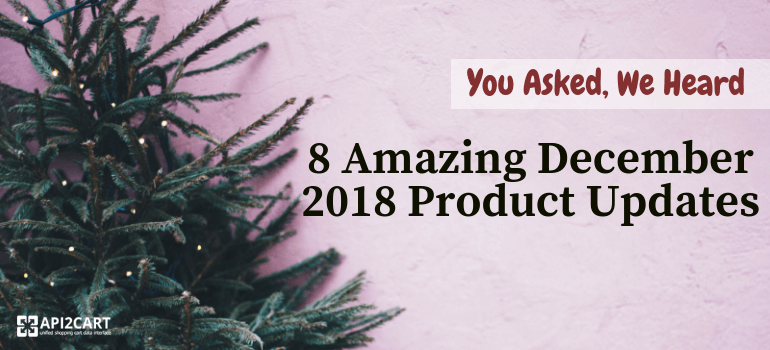 Welcome to the monthly edition of new features, updates and improvements our team has been working on this month. Here are the main of them: webhooks for product reviews, new and optimized methods for XCart, Demandware and eBay.
1. Track new product reviews on Magento and OpenCart using product.review webhooks.
2. Filter product reviews by their ids.
Parameter ids has been added to product.review.list method for WooCommerce, Magento and OpenCart.
3. Get more detailed product review info.
We've added product_id field to response structure in product.review.list method.
4. Benefit from better Demandware integration.
Order.shipment.list and order.update methods have been added for Demandware.
5. We've added the following

webhooks

for XCart:
product.add
product.update
order.add
order.update
customer.add
6. Add eBay global ID to eBay store using cart.create method.
New parameter ebay_site_id has been added to cart.create method for eBay.
7. Benefit from improved XCart integration.
The following methods have been optimized for XCart:
order.list
order.info
order.add
order.find
order.abandoned.list
8. We've updated our bridge, so make sure you use new bridge version. See the current bridge version here.
We are also glad to announce future updates: support of Hybris and Walmart platforms, optimized method for Magento.
To see updates in details, check out our release notes and upcoming changes. If you have a new feature you want API2Cart to support, feel free to contact us. API2Cart makes integration with shopping carts and marketplaces so much easier.