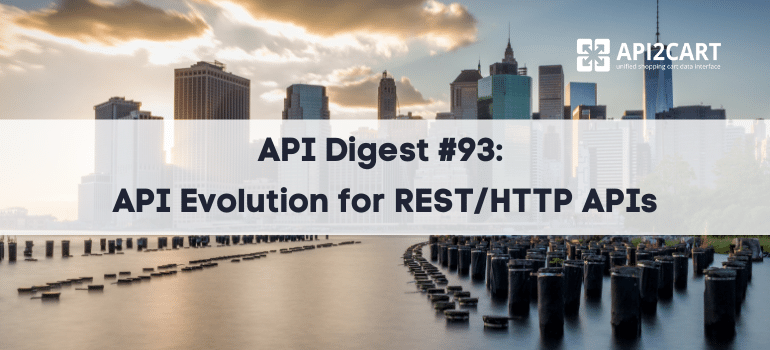 API2Cart continues to deliver the most interesting news from the world of APIs via our digest. In today's edition you will find a brief overview of the following articles:
---
1. OpenAPI-Driven API Design
---
2. Best Practices for Building SDKs for APIs
---
3. API Evolution for REST/HTTP APIs
---
4. Designing API to keep them simple
---
5. Developer: 10 API tips that every developer should know
---
6. RESTful API Simple and Elegant — Part I
---
7. Difference Between Data and API
---
If you are interested in getting the latest news in the API world, check our #91 as well as stay tuned for the new blog posts.
In case you are interested in using unified shopping cart API, your best choice is API2Cart. Click the button below and schedule a call with our expert.