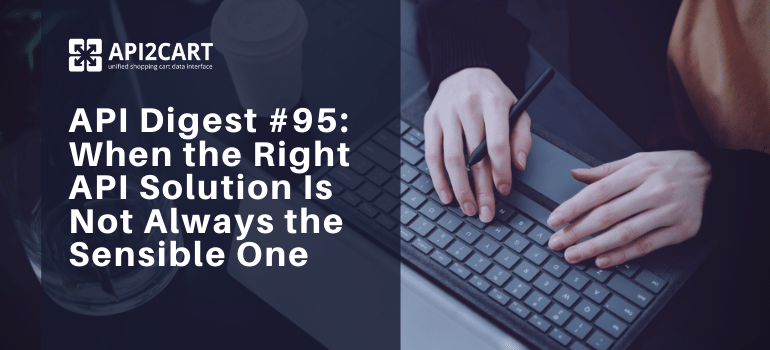 API2Cart continues to deliver the most interesting news from the world of APIs via our digest. In today's edition you will find a brief overview of the following articles:
---
1. Synthetic Monitoring vs. API Monitoring: Why You Need Both
---
2. When The Right API Solution Is Not Always The Sensible One
---
3. Five Things You Need to Know About API Security
---
4. What is WebSub? Common Cases and Implementations
---
5. 4 Stakeholders of API
---
6. Best practices for deprecating APIs
---
If you are interested in getting the latest news in the API world, check our digest #94 and #93 as well as stay tuned for the new blog posts.
In case you are interested in unified shopping cart API, your best choice is API2Cart. Click the button below and schedule a call with our expert.