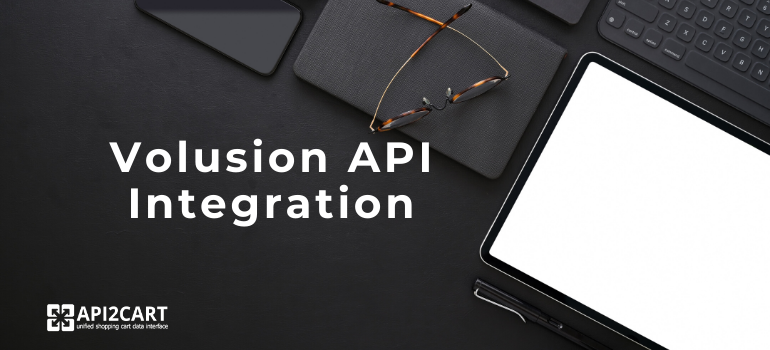 Technologies are constantly changing, and constant developments create new opportunities. Although many technologies and events affect eCommerce, there is one technology that establishes a connection between all of them. API gradually expands the possibility of B2B eCommerce software, allowing them to communicate with other systems.
Nowadays, the whole world is confidently transforming from analog to digital, and the ability to react quickly to those new changes appears to be crucial in conducting online business. It is so true as clients always expect to receive qualified services and strive to get all the benefits.
Because of intensive development and rivalry, it becomes increasingly difficult to develop in eCommerce. The ability to respond to market conditions is crucial to profitability. Now the digital world, and in particular online trade, dictate the conditions that you should know. Application Programming Interface appears to be an innovation that definitely will help to stay in the picture. As you form the business strategy based on API, your customers have the possibility to gain all the advantages that previously were unimaginable.
For example, if we talk about access to shopping platforms, Volusion API integration will help suppliers stay at the top of eCommerce and increase productivity times. Connecting to this platform opens the door for all e-store owners and automatically turns them into your potential customers.
However, the idea of online trade improvement with the help of API can be quite daunting and problematic. In this situation, a lot of questions come to mind. Which strategy to choose? Will it be profitable? How to bring the new concept into life? Let's try to strike out all the questions.
Volusion API Integration as a Robust Solution
Data feed, shipping, inventory or mobile commerce, no matter which service you provide, there are a lot of challenges during profit-making. And now, imagine, that there is access to more than 30 000 potential clients. Exciting, isn't it? Integration with Volusion will bring you such prosperity. Integrating your business with Volusion can give you an advantage over your competitors and help you take advantage of the API integration. This shopping cart is in a leadership position among other platforms and has been working on the market for more than 15 years.
API technology will provide you with the possibility to leapfrog all the challenges during Volusion integration. Since this platform releases its Application Programming Interface, it allows soft to connect Volusion and the platform as well as share information in no time. Technically advanced users are able to develop integration module and manage data in XML format.
Volusion API integration is a process by which your B2B eCommerce application can integrate with Volusion for data exchange and process automation. Integration with Volusion data can also help companies improve customer service by giving them access to information they can use to provide important functions. There are many benefits of such integration, but the most important advantage is that it can help SaaS increase its customers and, thus its profits. In addition, it can help eCommerce providers increase their sales by making it easier for customers to manage and sell products. Volusion API integration is a great way to improve the quality of your services, attract new clients, and leave old ones happy!
API2Cart in Details
How could that complex process be performed? For non-tech-savvy customers, it won't be so effortless. Alternatively, you may find the solution to establish Volusion Integration as easy as pie. API2Cart appears to be such integration interface that accomplishes data interaction in one stroke.
Using a single API, this service works with multiple platforms simultaneously and Volusion is on the list of supported carts. API2Cart is a great solution to overcome all business obstacles. Thousands of happy customers, 3000+ supported active stores, 5+ mln served API calls per month - all these truly indicate its popularity.
In order to make API2Cart extremely simple for usage, you are provided with static and interactive documentation. The possibility to add as many stores as it's needed shows how the service is flexible and scalable. The number one point for every merchant and software vendor is safety. By using SSL certificate API2Cart ensures data interaction security. However, the biggest API2Cart's advantage is a single entry point for 40+ shopping carts. It means that you don't have to waste your time and force on the development of multiple integration modules as API2Cart connects to all of them with a unified API.
E-mail marketing, accounting system, repricing, social commerce or other services could broaden their functionality with API2Cart. You will work with Volusion and other industry leaders at once, thus, the pool of potential clients will increase rapidly, as well as your income.
Conclusion
Being a SaaS provider is difficult, but integration with Volusion can take your business to a new level. It will let you reach new heights in the business owner's way. If you want to enhance the value of your eCommerce app, integration with Volusion is a great option. Given your role in developing your SaaS business, choosing the approach to Volusion API integration is essential. Integration with Volusion or other eCommerce platforms can be challenging to maintain without the help of third-party solutions.
API2Cart gives you a great competitive advantage in the eCommerce market. In addition, our service gives you more than a sufficient set of functions. After integration with API2Cart, you receive a connection to Volusion and 40 other platforms automatically at once. It includes Wix, Magento, Amazon, BigCommerce, OpenCart, etc. It means you don't have to spend time and effort developing multiple integration modules because the API2Cart is connected to each through a single API.
API2Cart allows your software to reduce TCO, and minimize financial investment, and time spent on integration maintenance. The best thing is you can try our service for free within 30 days and see how it works.
Dispose of all the doubts and expand the possibilities of your B2B eCommerce software! If there are some questions, feel free to ask them. Schedule a FREE Consultation and our expert will help you!