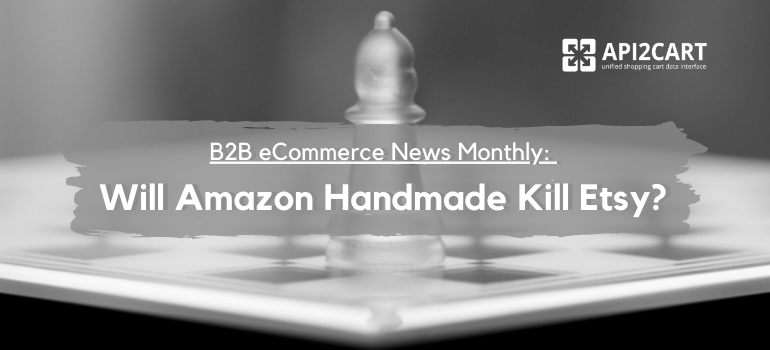 We are back with our regular monthly wrap-up of B2B eCommerce news and useful articles. Here is the list of topics you will find covered in this article:
---
1. From Shopping Cart to eCommerce Platform and Back Again?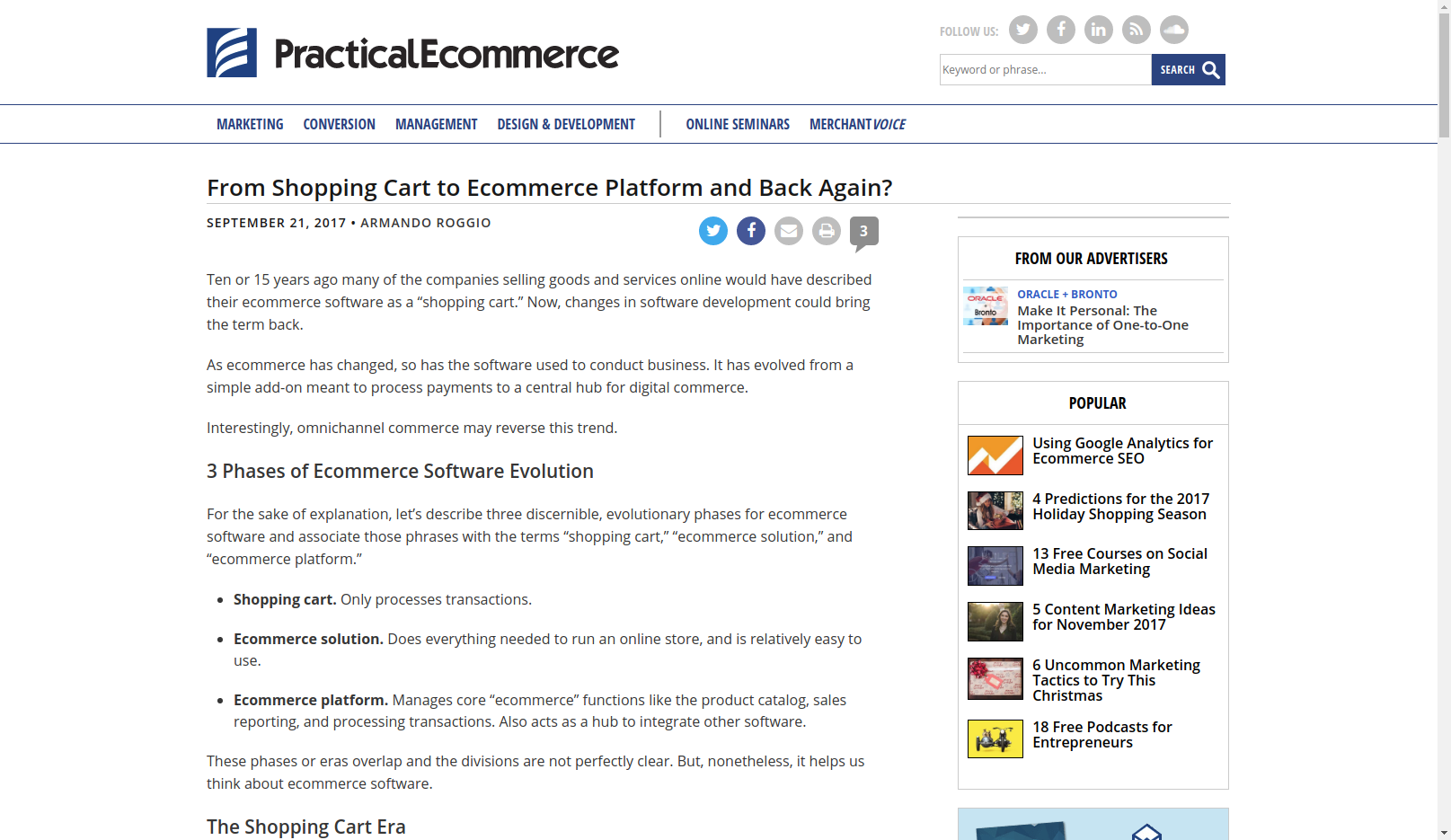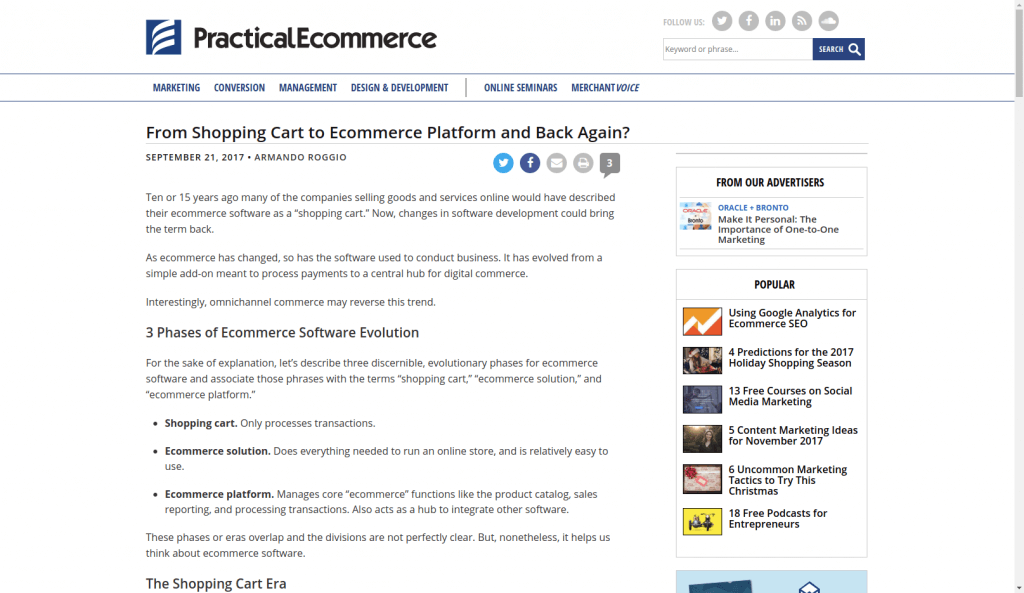 Armando Roggio is putting readers into a historical contextual journey of the eCommerce software evolution. He states three chief eras: shopping carts, eCommerce solutions and eCommerce platforms. Nonetheless, the omnichannel trends may reverse the future development.
---
2. Alibaba: What You Need to Know About the World's Largest B2B eCommerce Marketplace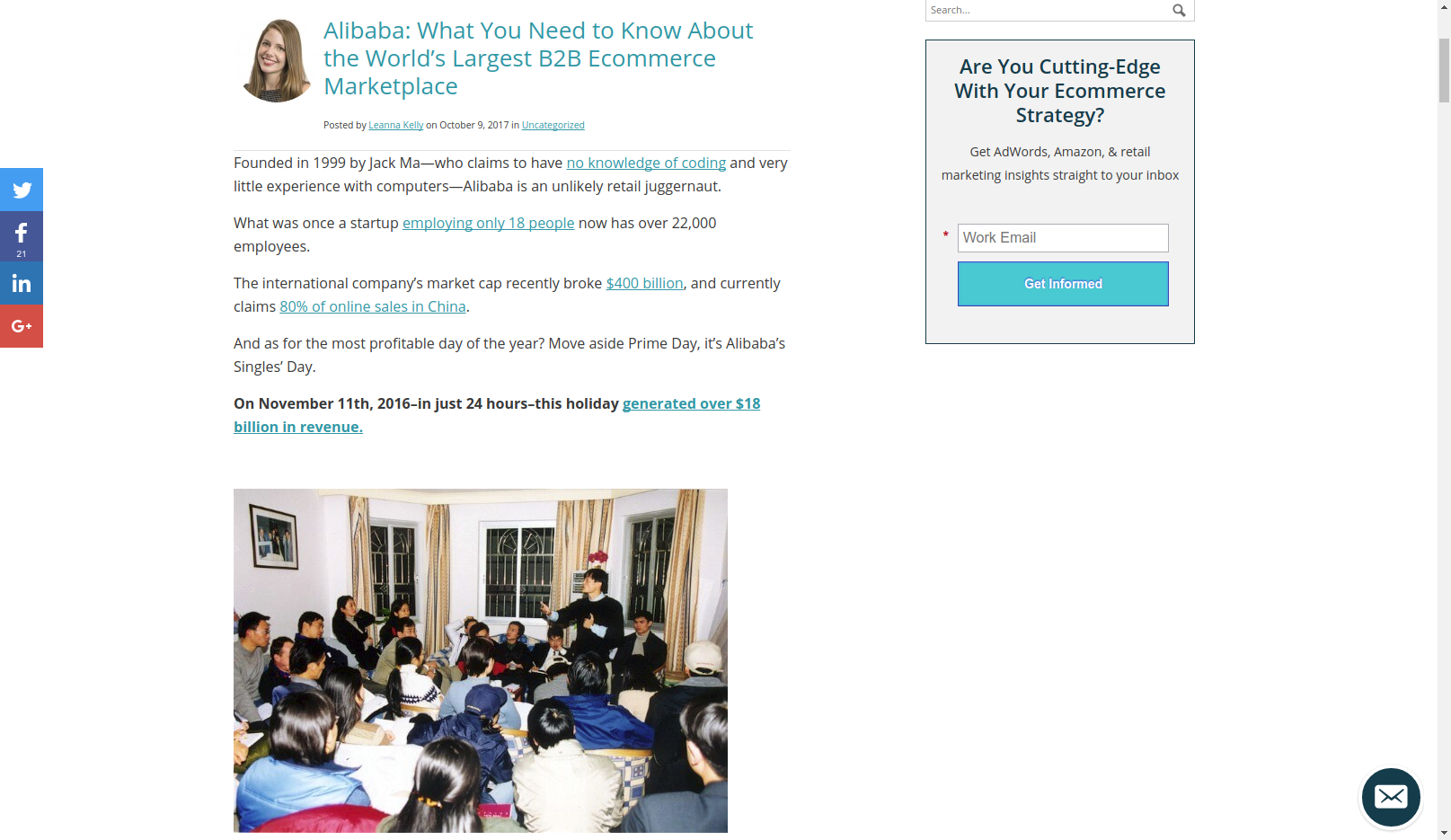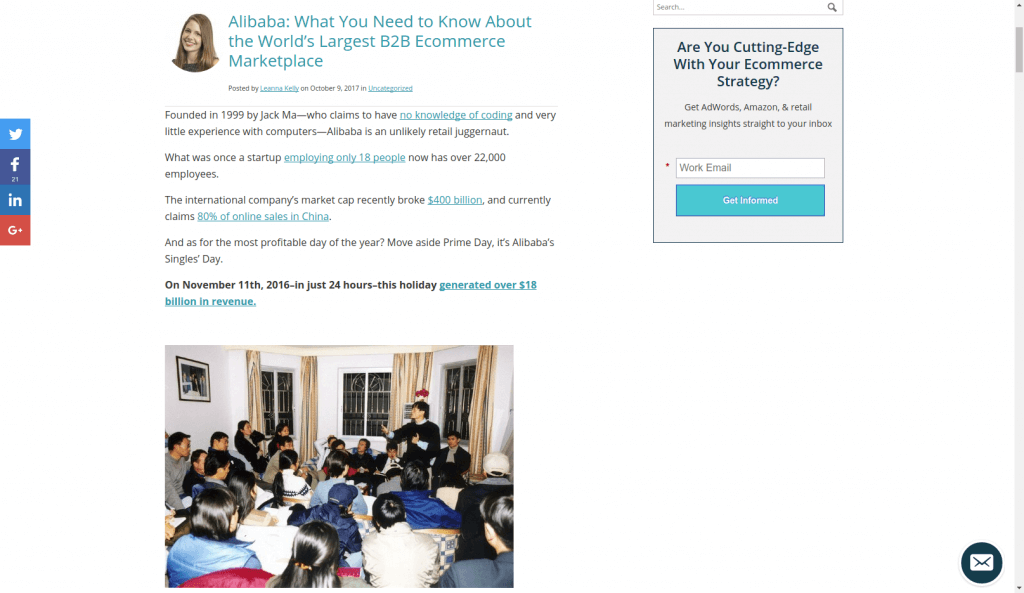 Leanna Kelly is kindly guiding us with the basing logic of the Alibaba. Needless to emphasize the impact the company makes on the whole eCommerce industry. The article contains eight parts and discusses the top-selling products, winning sales strategies in general and in the US in particular, language issues and many more.
---
3. Alibaba sets up global research academy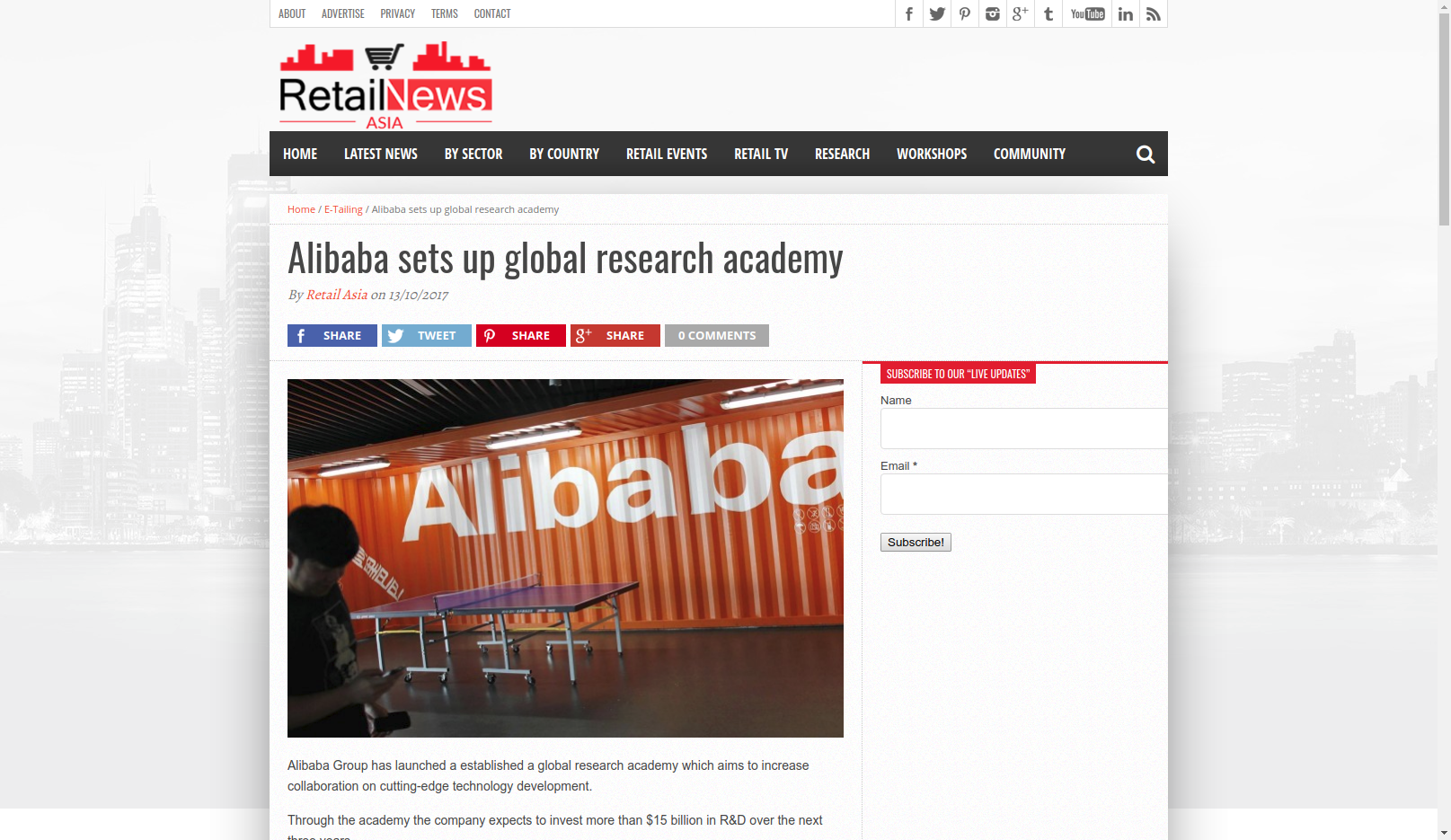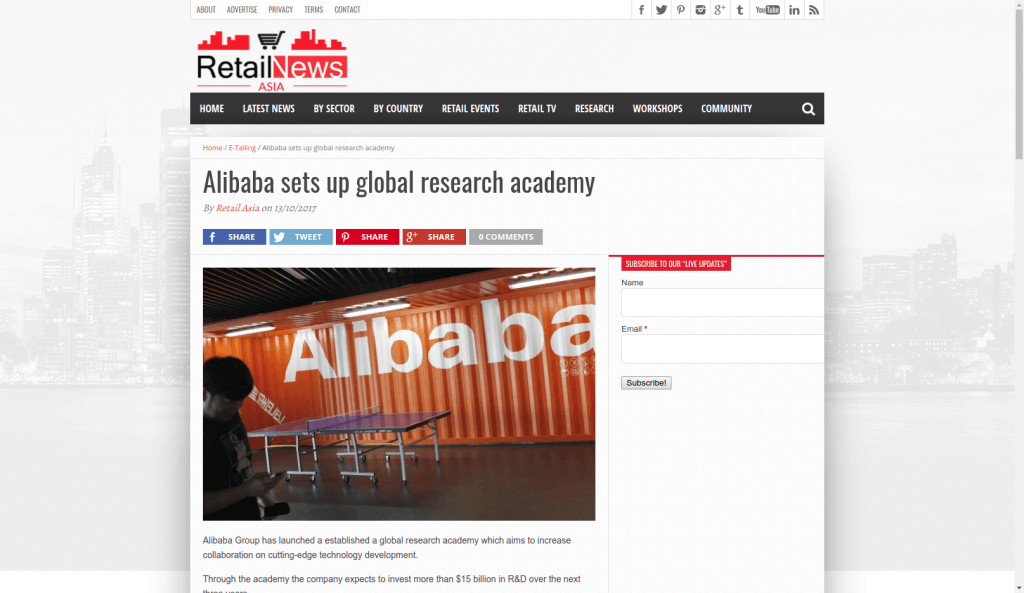 Continuing the Alibaba discussion, we have another great news for the company fans. Alibaba Group seems to have launched a research academy aimed to increase collaboration regarding the cutting-edge technologies. Areas of focus will include machine learning, network security, visual computing and natural language processing (NLP).
---
4. Will Amazon Handmade Kill Etsy?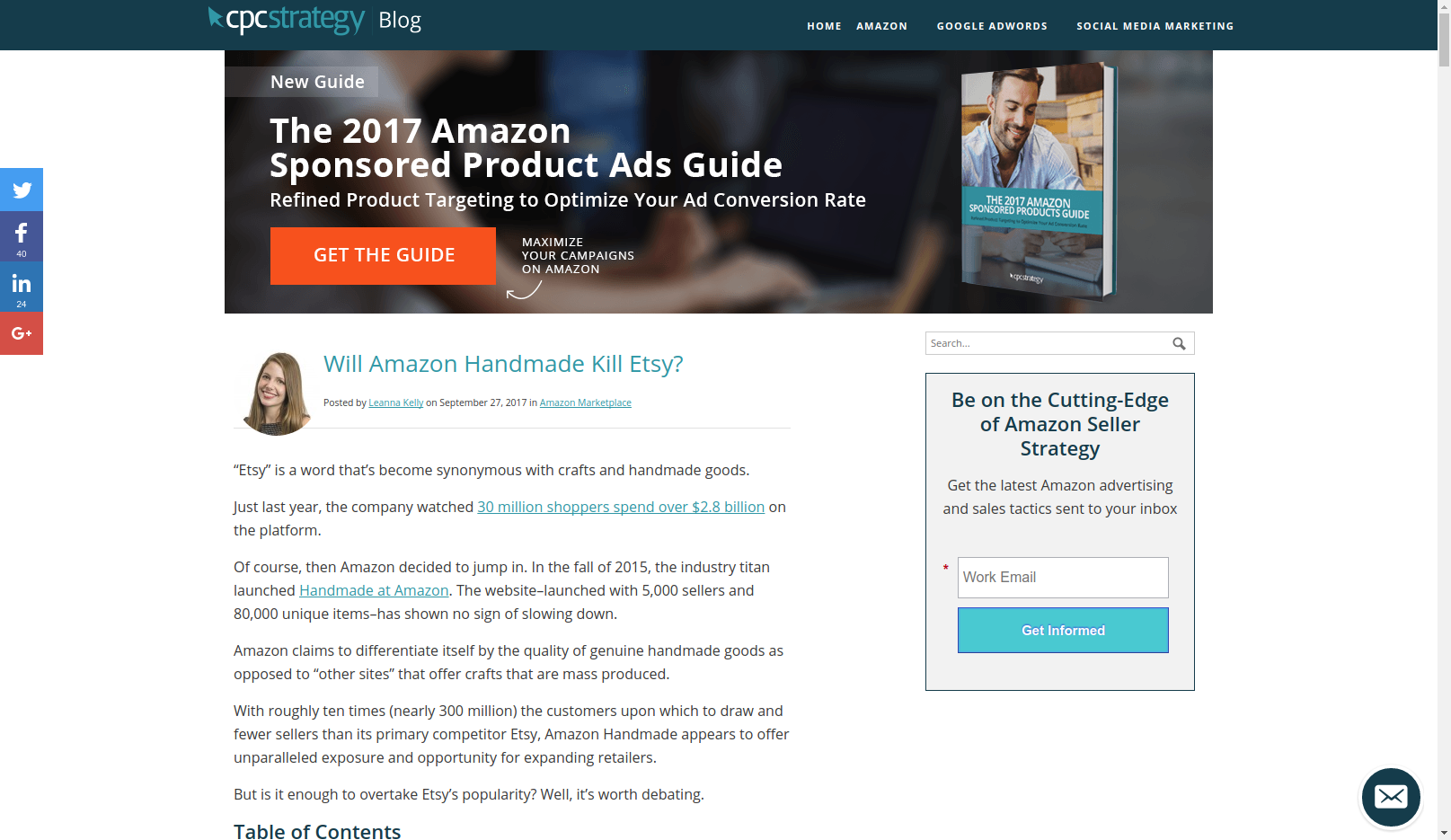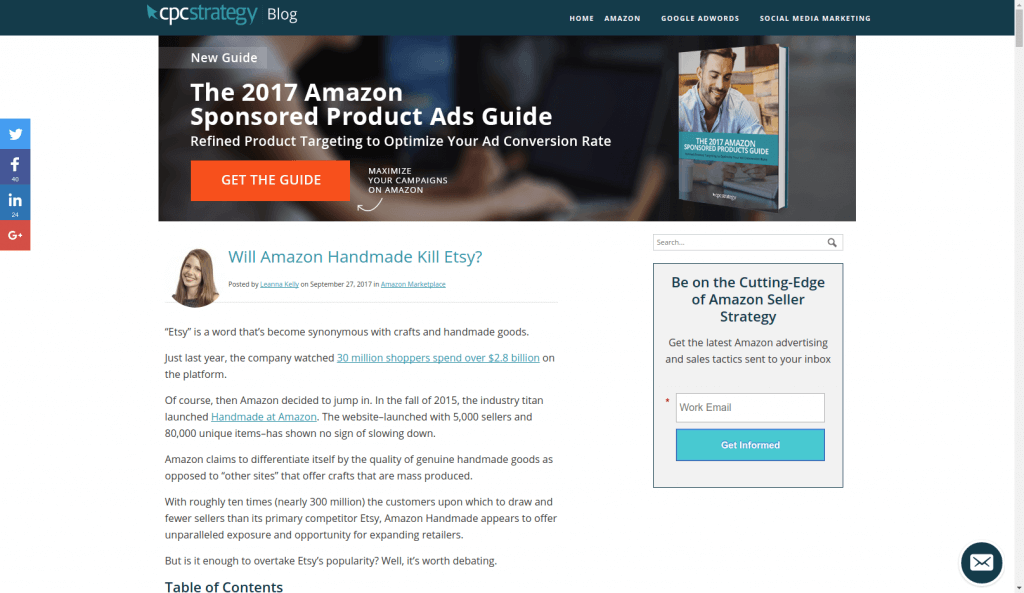 No wonder that the competition is rising high on the market of marketplaces. With the steady upward trend of the multichannel eCommerce, the demand among sellers keeps on growing. Etsy must have already become a synonym to craft and handmade, however, another big player, Amazon seems to be conquering this market. Does Amazon Handmade  has enough to overtake Etsy's popularity? Well, it's worth debating.
---
5. Three New B2B Research Briefs Available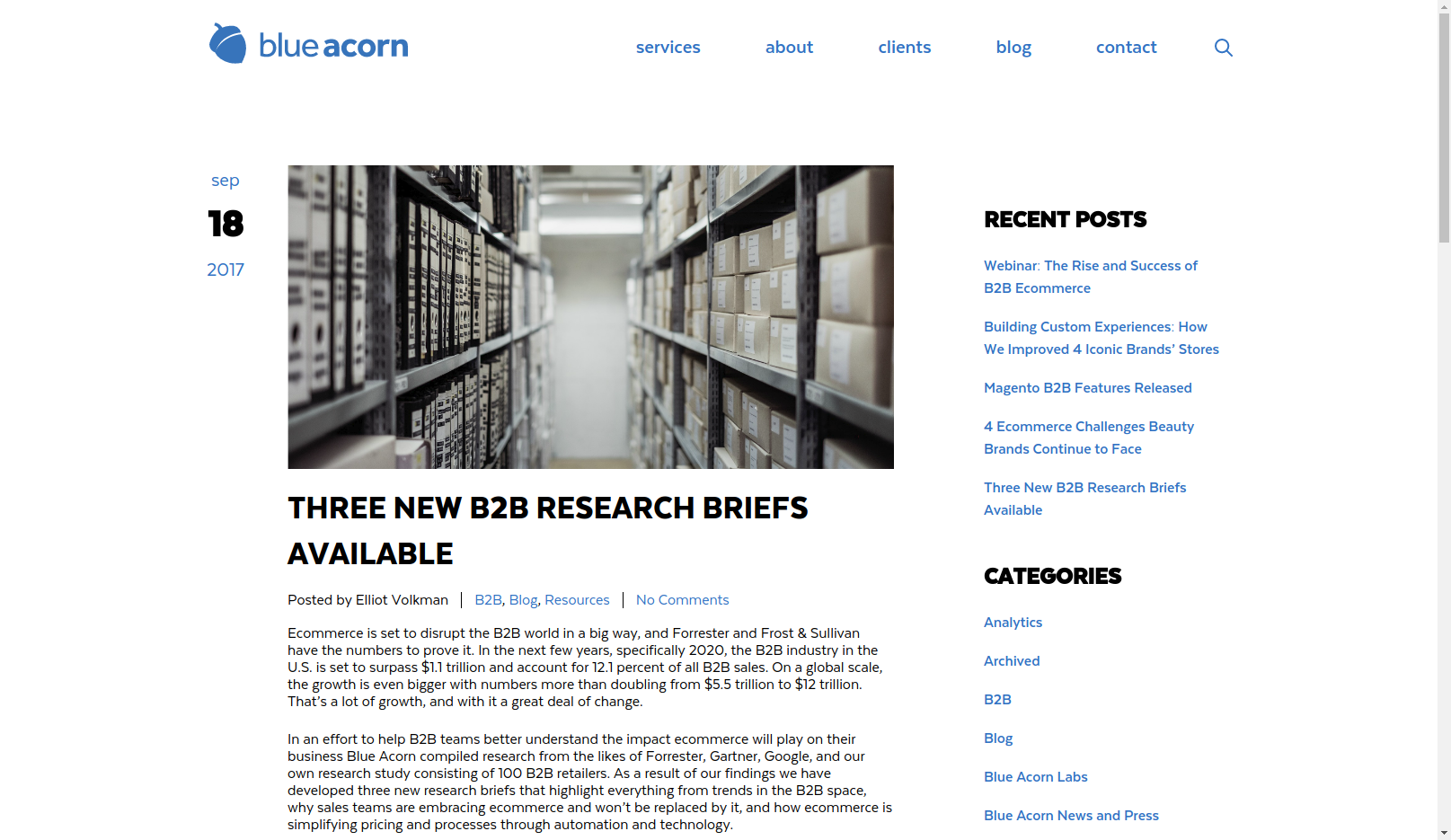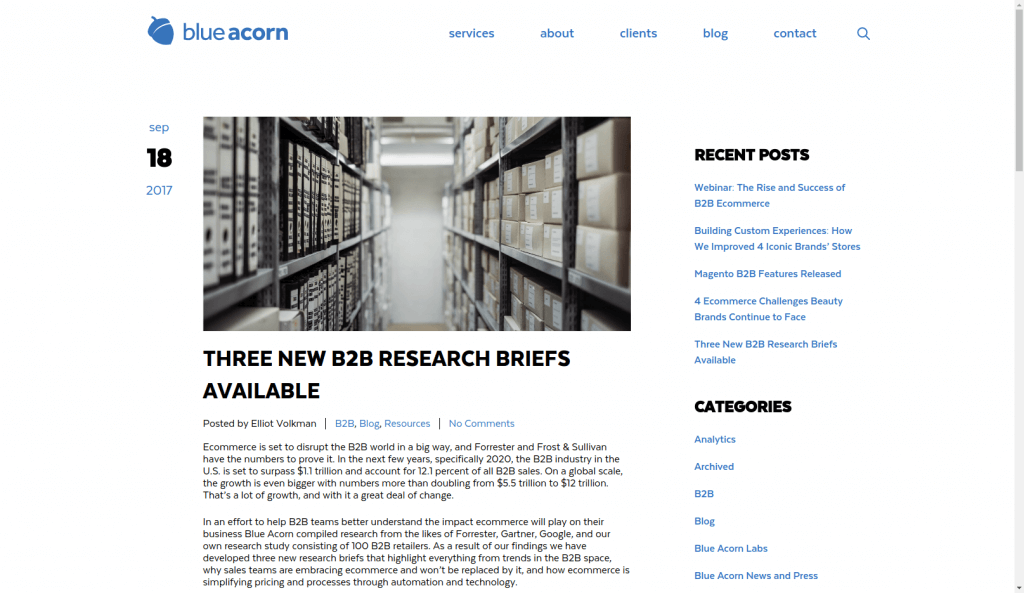 Elliot Volkman definitely knows what it takes to build a build a comprehensive B2B eCommerce project and maintain high results. Constant changes on a global scale influence enterprises much, therefore, it is essential to feel the pulse of the latest updates, statistics, and news. In this article, you will find links for researches of the industry growth, sales growth and pricing strategies in B2B eCommerce.
---
6. The Conversational Commerce Report: Chatbots' impact on the payments ecosystem and how merchants can capitalize on them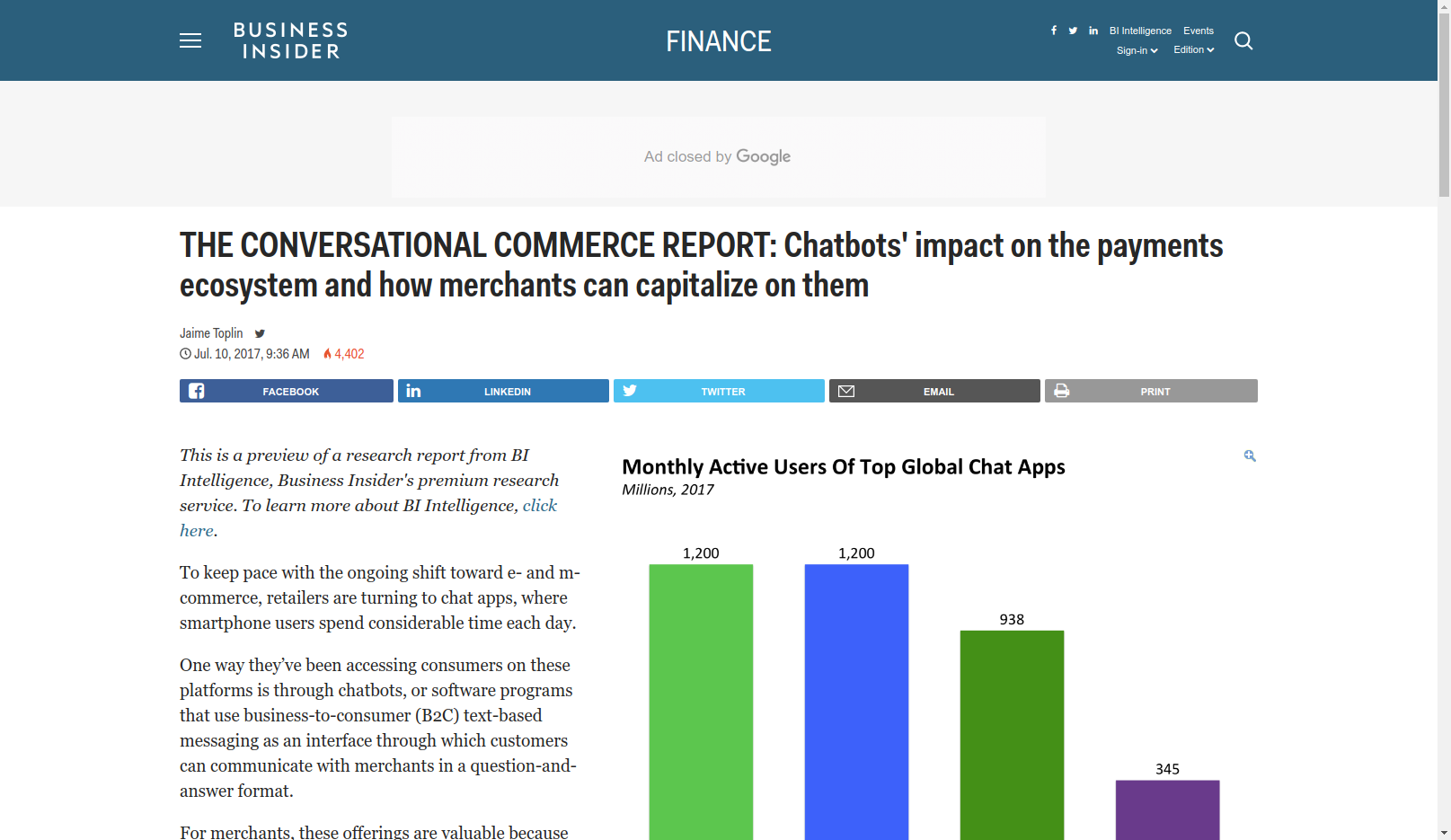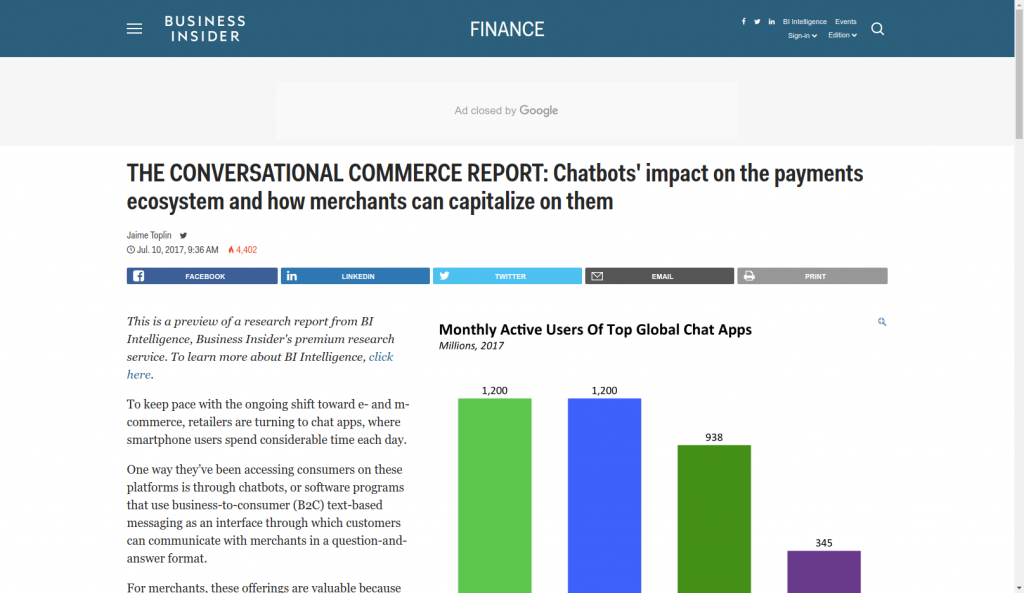 Another hot topic much discussed lately is Artificial Intelligence. The way chatbots are transforming eCommerce is fascinating. As we have stated in the previous paragraph, you cannot afford to ignore the analytic data if you are willing to succeed on the market. The report by Business Insider might come in handy in this case.
---
7. Trump, Brexit, and Cross-border eCommerce: Rising economic nationalism and the growth of digital retail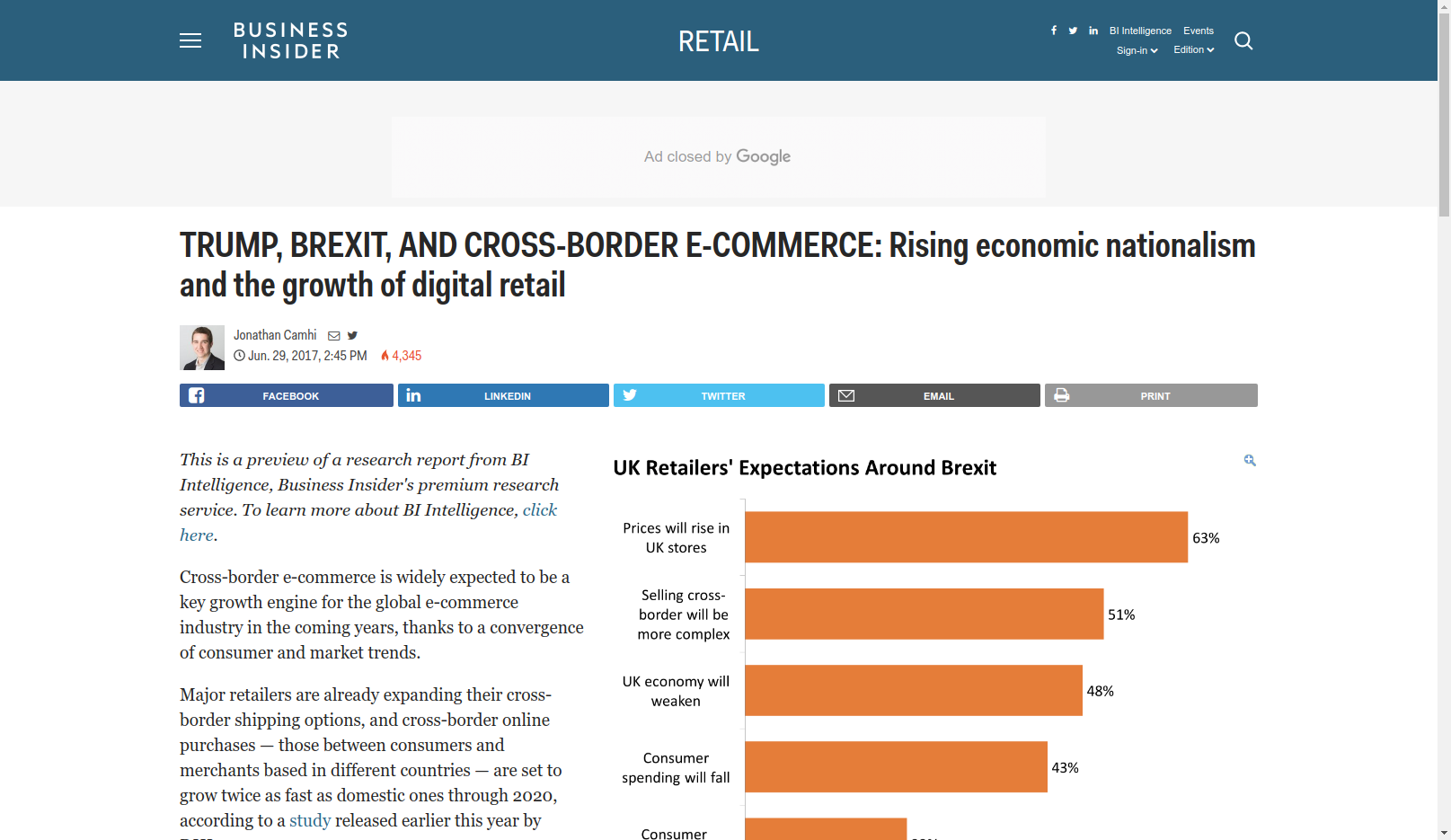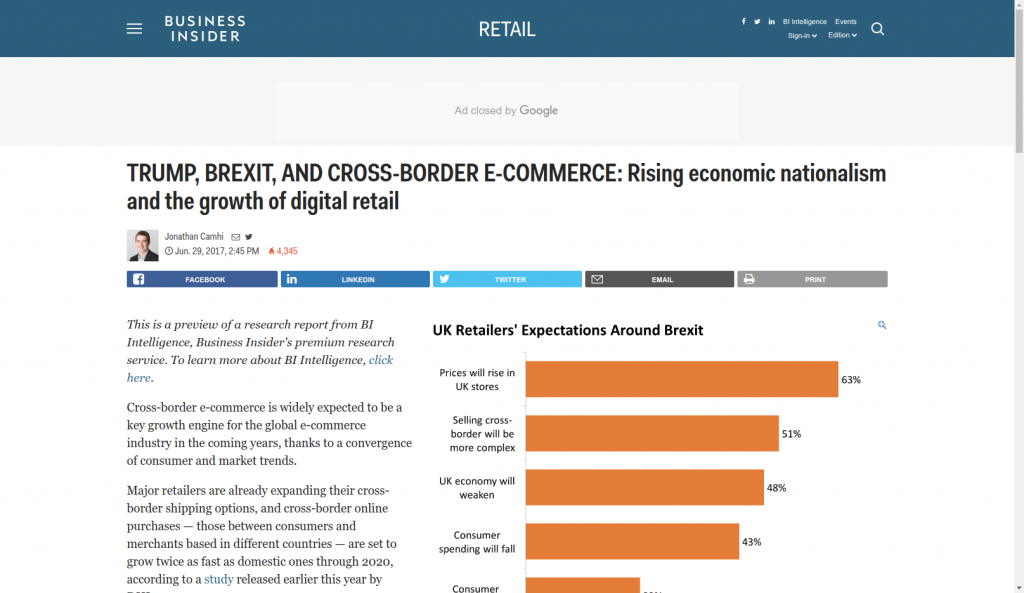 Political and economic state of different countries may influence the industry development in the most unexpected way. This is especially relevant if you are running a cross-border business. Therefore, understanding how Trump elections and Brexit are defining the future of eCommerce may help you avoid risks and use the hidden opportunities.
---
8. eCommerce in Europe grows 19 percent in 2017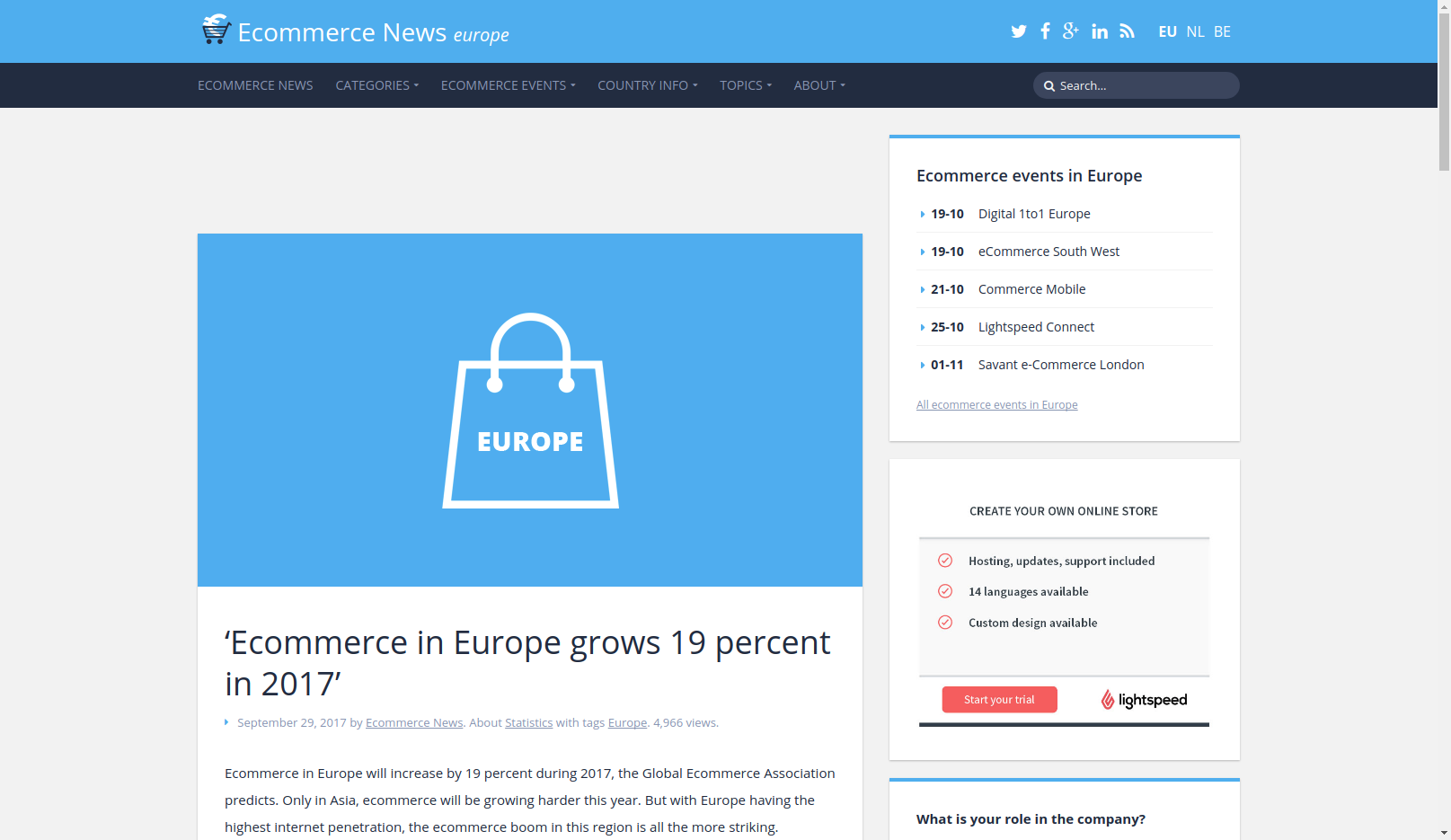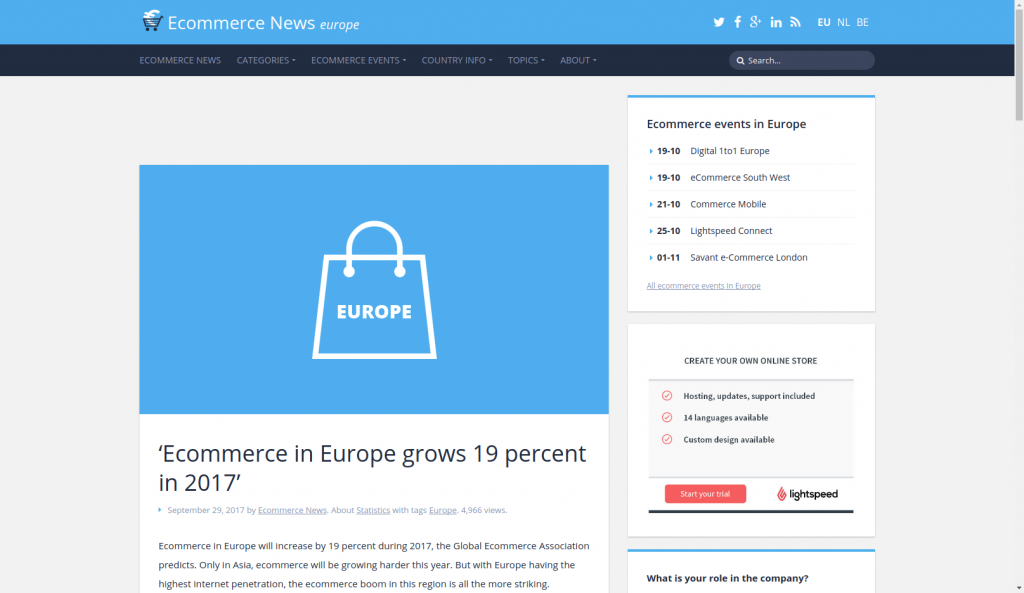 The Global Ecommerce Report 2017 states all the peculiarities that have triggered the eCommerce growth in Europe by 18%: logistics, internet penetration, payment methods and many more. The description goes along with a comparison to Asia so that you could get a full picture.
---
9. How Often Should You Calculate Your Metrics?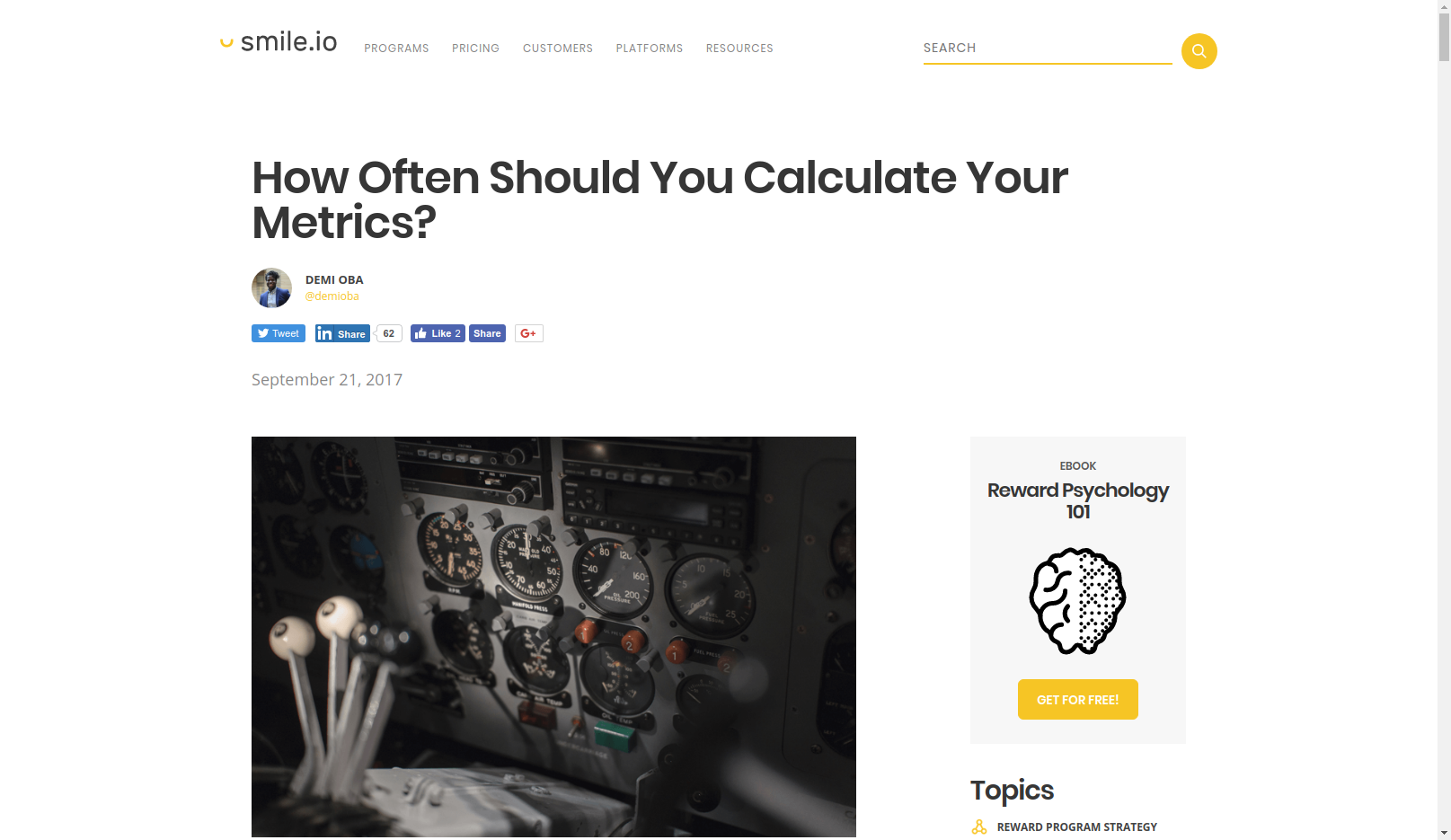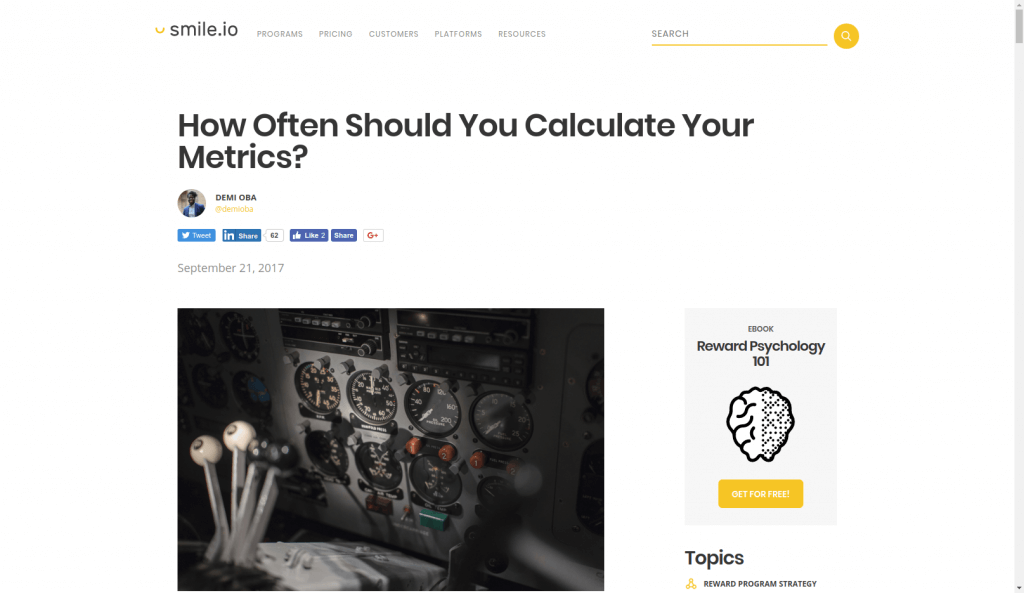 Demi Oba is fairly questioning himself and all the readers: how often should you estimate the results? As always, the answer is up to you, yet we highly recommend you to look through the article first. It contains interesting suggestions, schemes, graphs, slides, online calculator and everything that you wanted to see at the economics lessons at school.
---
10. How to Prepare for Your End-of-Year Review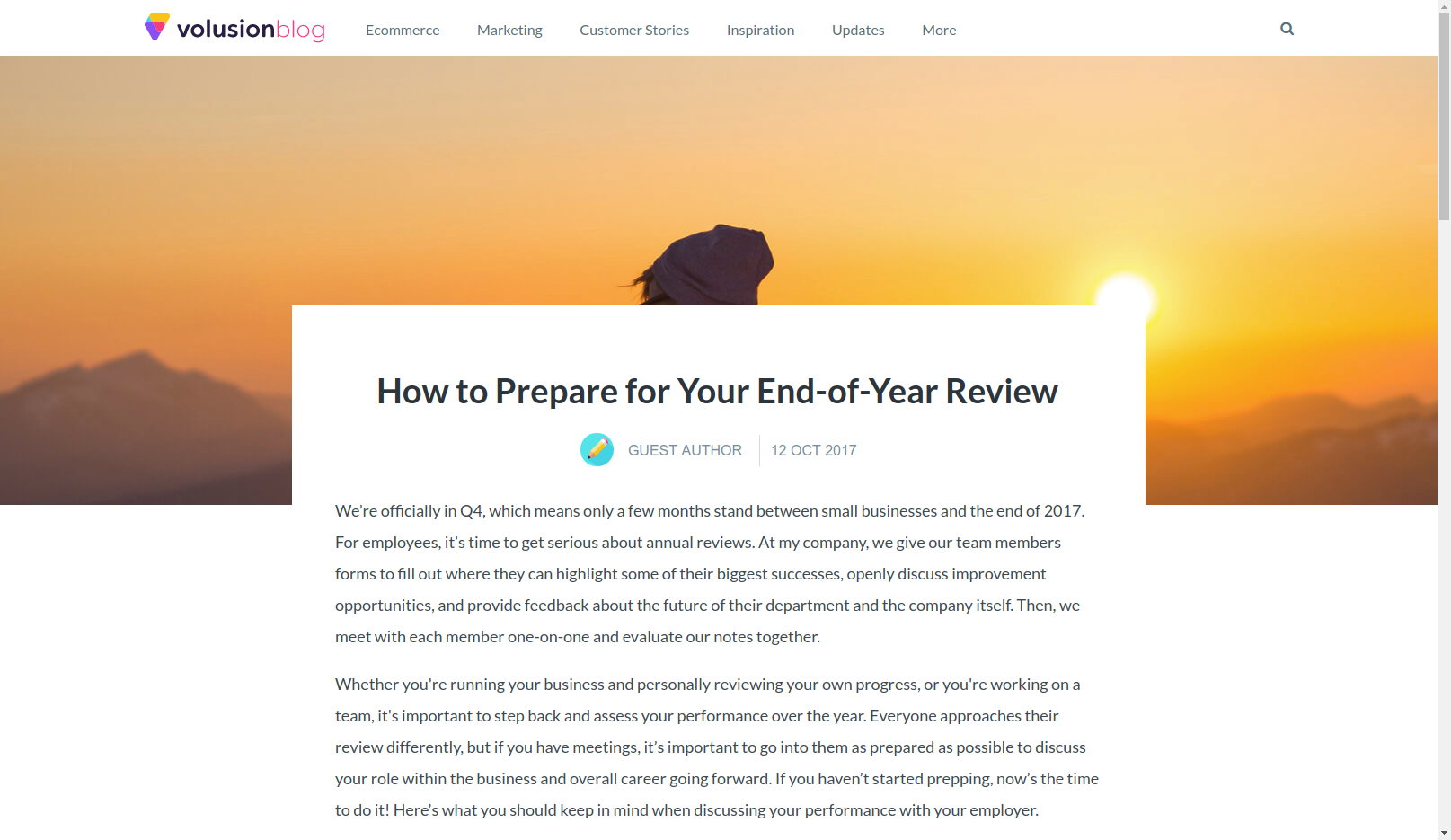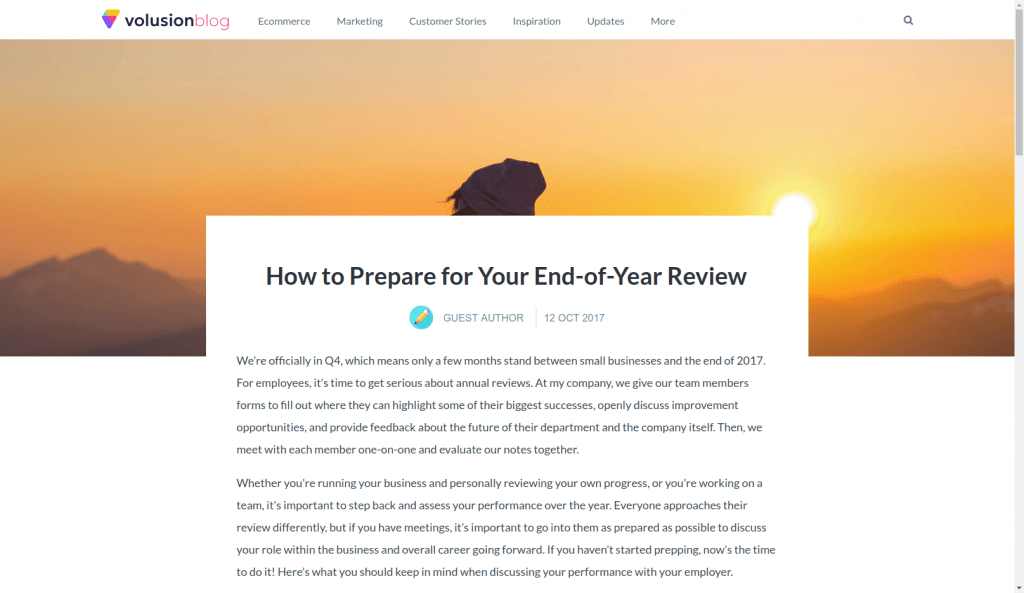 We're officially in Q4, which means only a few months stand between small businesses and the end of 2017. For employees, it's time to get serious about annual reviews. Look how they do it at MyCorporation.
That's all for now. If have any interesting news to share, leave the comments in the section below.
P.S.: In case you are interested in using a unified API provided by API2Cart for over 40 shopping carts and marketplaces, do not hesitate to contact us.