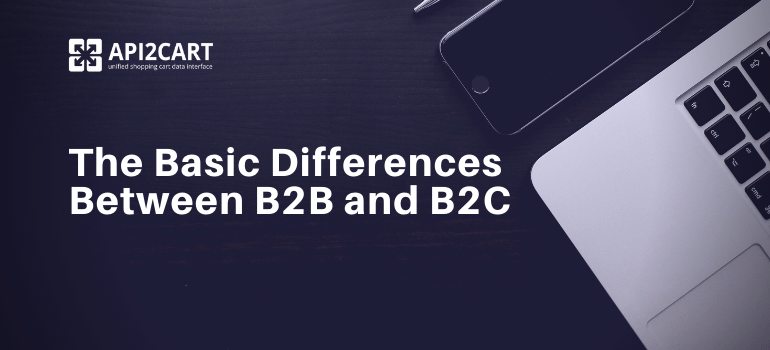 B2B and B2C are two different business models. Their main difference is in target audience, which defines distinctions in marketing strategies.
B2B marketing strategy has its peculiarities compared to marketing to a general consumer. In this article, we'll take a look at what sets B2B marketing apart from B2C.
Decision-Making Process
Making decisions in B2B is a long-standing process and often takes a long time to convince executives from a certain company. That could be explained by the fact that in B2B business there is much more money at stake.
In B2C business consumers take a decision, usually very fast, whether to buy the product or not. They may ask their friends, read review or recommendation but still, the time is much less than compared with B2B purchasing process.
Pricing
In the B2C market all consumers pay the same price. For loyal customers, sellers can offer coupons or discounts. However, there is no price difference based on the relationship with a buyer.
B2B pricing arrangements work in another way. In practice, the prices can be hidden until the user hasn't logged in. The payments are based on agreements and can differ according to the business needs, future cooperation, and past buying history.
Types of Relationships in B2B and B2C
B2B buyers make long-term and stable partnerships. The vendors sell large quantities of products usually to the same group of people. Customers are not interested in the termination of agreements when they have found suppliers who fit their business needs. B2B orders are very high, so they are looking for lifelong relationships.
In comparison, B2C buyers are more focused on short-term relationships. They look for a specific product, buy it, and will likely not visit your webshop for a while.
Emotions & Logic
In the B2B market customers make conscious decisions based on logical arguments. It doesn't mean they have no emotions while purchasing the product. This only explains that they make a need-based purchase for their business, not following their own desire and personal emotions.
In B2C buyers the emotional need is guided while purchasing the product. They are not interested in your benefits, instead, they want to know which benefits you can offer for them. The purchasing process is shorter, so their decisions can be made from within a few minutes to within a few days.
Routine activities
B2B and B2C do different kinds of work on a routine basis. For instance, for the B2B market, it's necessary to maintain good relationships, ensure high product quality, and meet customer deadlines. With B2C the focus is more on how to attract new customers using different marketing efforts.
Closing Thoughts
Business to Business and Business to Consumers are two different systems and strategies. Though, in both models marketers must determine their customer's needs and challenges in order to build an effective and strong relationship.
For those  B2B business who has just implemented integrations, we recommend to read our whitepaper "How to Market Your Integrations: Marketing Tips for B2B eCommerce Vendors".  It tells how to get targeted traffic to your website and convert prospects into real ROI without investing a budget.