Shopify Inventory Integration as a Significant Upgrade for Your Business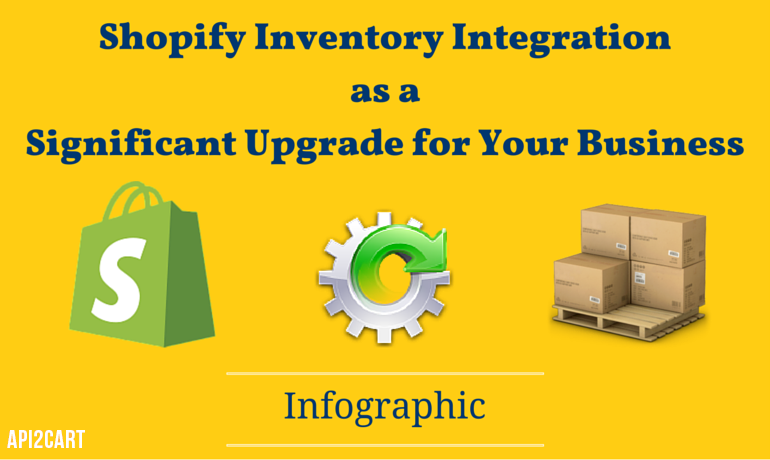 Inventory management system is a powerful tool that helps e-Commerce merchants to take care about inventory issues and makes their lives easier. It effectively operates orders, automatically updates inventory and stock levels for different channels, predicts potential product needs and, thus, helps to avoid both overselling and extra expenditures. As the clients of such systems are e-retailers that build their web stores based on different shopping carts, one of the superb opportunities for inventory management solutions is integration with e-Commerce platforms. It brings functional advantages over rivals and leads tons of new potential customers.
There are hundreds of shopping platforms presented on the market today, and this places a dilemma for B2B owners -- which one to start working with. As Shopify is considered to be the most appreciated and advanced shopping cart nowadays, it sounds like a great option to integrate with it. This platform has 8 years of professional experience and is currently powering more than 165 000 web stores. Being integrated with Shopify means getting all its clients as your potential customers. Not bad, isn't it? The problem is that in order to connect to Shopify inventory management provider needs to develop integration module and only after that they will be able to retrieve information from the stores based on it. Elaboration process is a tough one and requires much time, money and human effort.
Go through this infographic to get a better idea of what Shopify inventory integration is, how it works, and how API2Cart can help you get connected to Shopify and 30+ other shopping carts as a bonus.
If you would like to find out more information about how API2Cart works, schedule a FREE сonsultation with our expert and discuss the details.