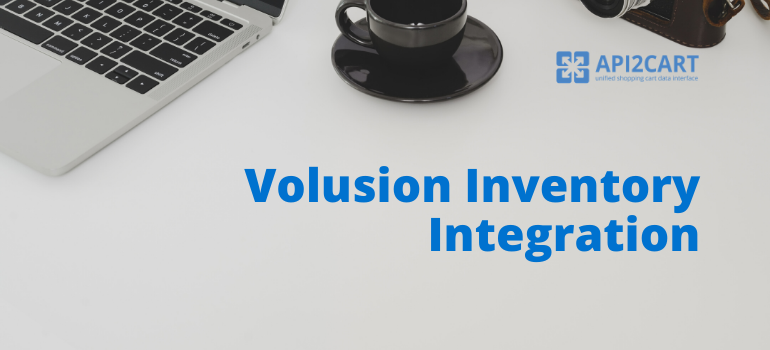 Inventory management software is an effective tool that greatly simplify lives of online store owners and save their time and money. It helps to handle the inventory control by operating orders and updating inventory and stock levels for various channels automatically. The system also prognosticates potential product needs in order to avert product overstock and outages.
The number of software providers in this field is growing very fast, and it becomes harder to stay competitive. If you're one of such B2B owners looking for new opportunities for your business, then integration with shopping carts is worth to think about. It is a possibility that would increase a circle of potential clients, grow your profits and would help you to beat your competitors.
The number of shopping carts presented on the market nowadays is very huge. Nonetheless, Volusion is day-to-day cherry-picked by e-retailers as a platform for their web stores. Thus, take a closer look at this shopping cart and consider it as the one to integrate and work with first. Volusion is in a leadership position among other platforms and has more than 15 years of experience. Integration with this shopping cart will automatically transform 40k+ platforms' users into your potential clients. As any other eCommerce solution, Volusion has its own specific way of data storage, and thus, you'll need to elaborate an integration module, and it's not that easy.
Fortunately, thanks to API2Cart you can overtake the painful process of integration and perform it without any extra effort. The service provides you with the possibility to connect to not only Volusion but also 40+ other shopping carts such as Magento, WooCommerce, X-Cart, Shopify, OpenCart and others simultaneously. Also, you will be provided with over 100 API methods for various operations that might be needed, full technical support and security of data interaction.
Go through this infographic to find out more about Volusion inventory integration and API2Cart as a service that can help you to perform it.

Make your business thrive by performing Volusion inventory integration via API2Cart and get connected to 40+ other shopping platforms as a bonus. If you would like to find out more information, schedule a сonsultation with our representative and discuss the details.