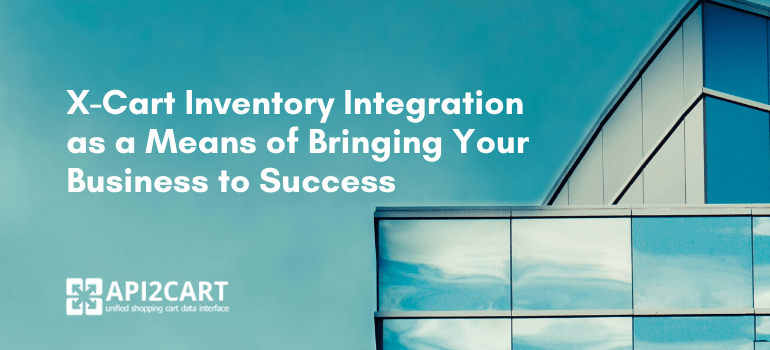 Progress is inevitable in every industry, including the niche of inventory management. Providers in this field effectively operate orders, automatically update inventory and stock levels for different channels, predict potential product needs and, thus, help e-retailers to avoid both overselling and extra expenditures. This niche of e-Business is pretty demandable and thus sufficiently competitive.
As an inventory management provider, you might wonder what to do in order to become at least one step ahead of the rivals. Your clients build their web stores on various shopping platforms, so integration with the carts they use is a possibility to expand your functionality, attract thousands of potential clients, and outdo competitors.
There are tons of e-Commerce solutions with some of them being widely used worldwide, and some being popular in a particular area. The problem lies in the fact that every shopping cart has its specific structure and various ways of data storage - so integration with each of them separately is required. Firstly, it is recommended to choose one of the hundreds of platforms presented in the market to integrate with. Commonly B2B owners integrate their services with the top carts first and thus consider X-cart as their first or next platform to connect with. This e-Commerce platform has 13 years of successful experience and already powers more than 30 000 web stores - and that is exactly one of the main reasons why it is cherry-picked by e-retailers as a shopping cart for their online shops. Needless to say that by performing integration with X-cart, you will get all of them as your potential clients.
As any other e-Commerce platform, X-cart has its own specific way of data storage and requires the elaboration of the integration module. It is not an easy process that needs a great effort and a lot of time and money investments to be done. Nonetheless, there is a solution how to perform X-cart inventory integration less complicated and even with more advantages. Thanks to API2Cart you can establish a connection with not only X-cart but also with 40+ other top platforms via one integration. Once done, you would be able to retrieve, add, update and sync all the data needed from customers' stores based on these platforms including orders, products, customers and other related info.
Watch this presentation to get a better idea of what X-cart inventory integration is, how it works, and how API2Cart can help you get connected with X-cart and 40+ other shopping carts as a bonus.
If you would like to find out more information on how API2Cart works, schedule a сonsultation with our expert and or try how it would work for your business.