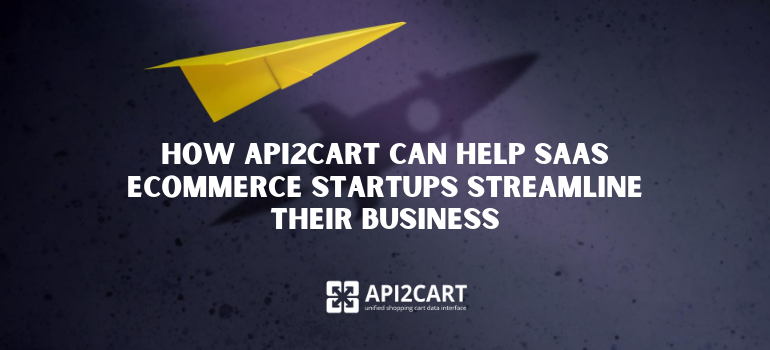 It has never been a better time to start a new business. With advances in technology, it is possible to start a venture not leaving your house and grow it quickly using social networks and other tools over the Internet. No surprise that the number of new startups is increasing worldwide.
One of the most lucrative spheres for new entrepreneurs is eCommerce. It is growing exponentially and provides lots of possibilities for success. In 2017 it has reached around $2.3 trillion and is expected to hit $4.5 trillion in 2021 (according to the Statista report). As eCommerce has to adapt quickly to new technologies and challenges, there is a great need for automation software and tools.
As a result, we can observe the rise of software as a service (SaaS) businesses that provide solutions for automating eCommerce routine. One of the core basics that is vitally important for eCommerce SaaS software is the necessity to support integrations with various shopping platforms. A retailer has a large choice of shopping carts to choose from, plus the possibility to sell on multiple marketplaces, such as eBay or Etsy. That's why developing and supporting shopping cart integrations can be crucial to your business success. The good news is the solution is already patiently waiting for you.
API2Cart is a unified API solution that helps businesses to put software development on steroids. We provide instant integration with 40+ shopping carts, among them are Magento, WooCommerce, eBay and many more.
Let us explain how API2Cart can help YOUR business:
WE DO THE HARD WORK FOR YOU!
Multichannel commerce is one of the leading trends in 2018 (as well as of the previous few years). As retailers use different sales channels, it is essential to have the possibility to manage orders and product listings throughout all shopping platforms from a single system. Integration with API2Cart allows your multi-channel commerce software to do the following:
integrate your product with more than 40 shopping carts via one API
distribute products lists to all sales channels
manage orders throughout all sales channels from a single system
control inventory stock levels on all shopping сhannels
update prices, images, descriptions
manage abandoned carts
avoid the need to maintain all of the connections
The way retailers manage their orders and inventory can make or break their business, as it is one of the critical factors in eCommerce success. Order and inventory management software should provide online retailers with the possibility to control and sync orders and inventory levels on multiple platforms. Integration with API2Cart allows such software to do the following:
integrate with more than 40 shopping carts via one API
retrieve shipping details (e.g., names, addresses, shipping facilities, and carriers)
manage orders from different sales channels
keep up with inventory levels
create orders and notify buyers of their statuses
process routine reorders
avoid the need to maintain all of the connections
If you are planning to develop state-of-art shipping software for eCommerce, you've come to the right place. Integration with API2Cart will help you to reduce your development expenses and will let you to:
access databases of multiple e-Commerce solutions and collect all the data necessary
gather information on orders, customers, products, tracking numbers and shipping addresses
use it to automate tracking and process orders
notify buyers about order statuses
organize this data into shipping labels
As there are thousands of stores to compete with, the repricing software is essential for multichannel eCommerce. Using it helps online retailers to sell at the most favorable rate, convert exchange rates and generate sales internationally. If you want to develop the best price optimization solution on the market, integration with API2Cart may provide you the priceless data for customization. With API2Cart you can:
integrate your system with more than 40 shopping carts via one API
get pricing details from web stores and update them
manage pricing strategy for multiple stores in one place
A/B test pricing strategies
generate customized reports
Any business uses email automation tools, so there is a steady request for this kind of solutions. In eCommerce, email marketing software can help to solve a cart abandonment problem, which is the pain point for many retailers worldwide. If you are trying to develop an efficient email automation software for your clients, integration with API2Cart is a smart move. With only one API integration you will be able to:
integrate your software with more than 40 shopping carts and marketplaces
send emails featuring new items, discounts, and special prices
notify on order statuses
import contacts from stores and build segmented lists
spot cart abandoners and send them cart recovery emails
generate smart email statistics
Chatbots are forming the new ecosystem. They are already revolutionizing customer service and are predicted to increase their influence. Dreaming of creating your chatbots empire? API2Cart will provide instant integrations with 40+ shopping carts to your chatbot software. You will get the possibility to:
Retrieve products lists along with images, descriptions, attributes, variants, categories, etc.
get customer info to identify visitors
get lists of abandoned orders and remind visitors about them
get and provide customers with tracking numbers
create orders
organize the data in detailed reports
avoid the need to maintain all of the connections
If you are a SaaS solution provider, you know that building and maintaining integrations with numerous shopping carts and marketplaces require a huge amount of resources. It may also distract the company from working on improvements of the core product.
API2Cart's ready-built unified API perfectly fits into any eCommerce SaaS startup growth strategy. If you are interested in testing our service, please contact us by clicking on the button below.